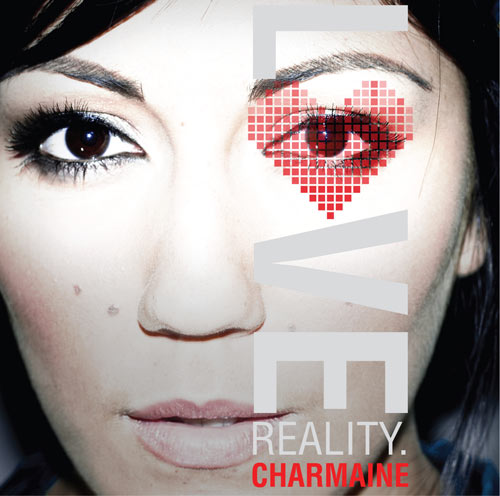 Charmaine, thanks so much for taking the time to do this interview for my blog!

I really appreciate it – especially knowing that you have so much more important things to be doing.

Love you, girl!
Miss Raquel
: Could you please introduce yourself to our readers…and tell us a little about yourself.
Charmaine: Well, I'm originally from Australia. I was born into a family that did full-time music ministry so I ended up being born on a Tour, in West Covina LA :) So the rest of my family in Australia didn't get to meet me until the end of the Tour!
Miss Raquel
: So how did you get started in the music career?

I hear that your parents were performing artists…?
Charmaine: I was born into it :)
Miss Raquel
:

I heard that you sang back-up for Rebecca St. James.

Could you tell us a little about your relationship with her?
Charmaine:

It was her family that brought me from Australia to be a part of her managements Label which was "Elevate Records",

I opened for her and also did back-up singing. It was such an amazing experience to be a part of her team. I learned a lot from her! At times we were the only 2 girls on the road. She was a great encouragement and example to me - my big sis!
Miss Raquel
: Had you always wanted to be a singer?

If not, when did your passion for music begin?
Charmaine: For me there wasn't much of a 'beginning' because i was literally immersed into it. I decided to make it my ministry when i was about 11yrs though.
Charmaine: No. I wish my parents made me learn piano, though.
Miss Raquel
:

Where did you find your band's musicians?

Could you tell us a little about them?
Charmaine: At this point there has not been a set band. when i head out on tour this spring with 'Press Play' and Rachael Lampa, I will select peeps to join me on a regular basis.
Miss Raquel:
Who were some artists that really encouraged you to move ahead?
Charmaine: Rebecca. Stephanie Smith. Rachael Lampa
Miss Raquel
:

When did your first album come out?

What was your first single?
Charmaine: Wow...ages ago. my first album was in Australia. But the 2nd album "All about Jesus" was done in the US. and i think the first single was "I love you Lord".
Miss Raquel
:

Have you toured very much?
Charmaine: Yes...A LOT.
Charmaine: Well i've just released my first album last spring. New stuff won't be out till the end of this year!
Miss Raquel
:

What is one thing that the LORD has showed you through your experience as a recording artist?
Charmaine: To simply trust.
Miss Raquel
:

Do you ever have back-up artists sing with you?
Charmaine: ummm only for fun :)
Miss Raquel
:

What are some fun random facts that you could share with us? :)
Charmaine: I'm a nerd. Matrix is my number 1 fav movie.
Miss Raquel
:

What are some things that you want people to see through you and your music?
Charmaine: A glimpse of the 'real reality'. To know Love Himself a little better to know, in-spite of their situation (good or bad) that, 'there's more to the story then this". To know this Love Reality is to know Him.
Miss Raquel
:

In closing, if there was one thing that you could tell to every girl in the world, what would you say?
Charmaine: Look to Him. Love Himself. Find your value and joy in Him! In Him all things are Beautiful, New and Strong! Knowing that outward beauty, a boyfriend, a job, status, does not save you or make you! Only He can do what we cannot. He IS life. The life you've always wanted.